Description
Overview
Are you ready to elevate your trading success to new heights? The Sabertooth Tiger Trading package combines two of our bestsellers, Solar Wind RK and Sumo Pullback$, to provide you with a comprehensive trading strategy that guarantees precision, strength, and mastery. Just like the sharp twin fangs of a sabertooth tiger, this powerful package is designed to make your trading journey a roaring success.
Key Features:
Optimal Entry Points: Sabertooth Tiger Trading brings you a unique combination of pullback signals by harnessing the Trend Vector of Solar Wind RK and the Base Line of Sumo Pullback$. These signals not only offer advantageous entry points but also minimize risks while maximizing rewards.
Smart Trailing-Stop Strategy: Safeguard your capital and profits with our intelligent trailing-stop strategy. Solar Wind RK's trailing stop, when entering the cloud formed by Sumo Pullback$, signals an ideal moment to adjust your Stop levels. This strategic choice capitalizes on strong market momentum, optimizing your profit potential.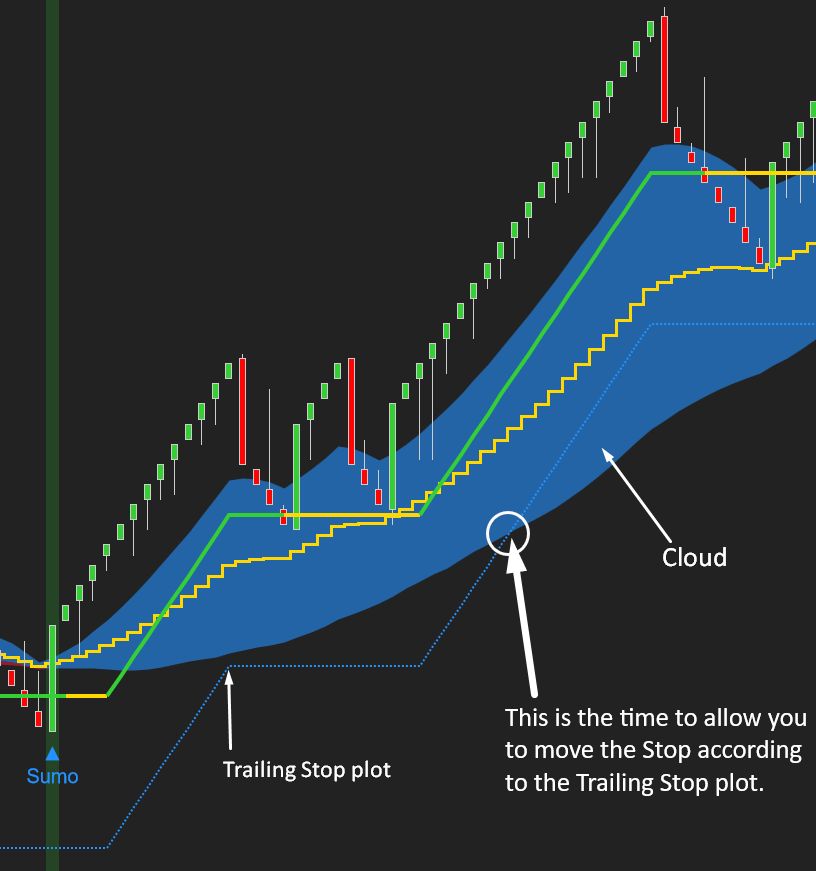 Market Trend Insights with Solar Wind RK: Solar Wind RK offers valuable insights into market trends through its trailing stop plot and trend signals, specially optimized for Renko chart enthusiasts. This trusty companion empowers you to confidently identify and follow market trends.
Strongest Pullback Signals with Sumo Pullback$: Sumo Pullback$ doesn't just provide any pullback signals; it offers the STRONGEST ones. By following the trend identified by Solar Wind RK, you can enhance the reliability of your pullback signals and trade with confidence.
Additional Entry Points: Discover more trading opportunities by recognizing reversal candles that align with the existing trend and intersect both the baseline of Sumo Pullback$ and the trend vector of Solar Wind RK. These moments suggest favorable times to place orders.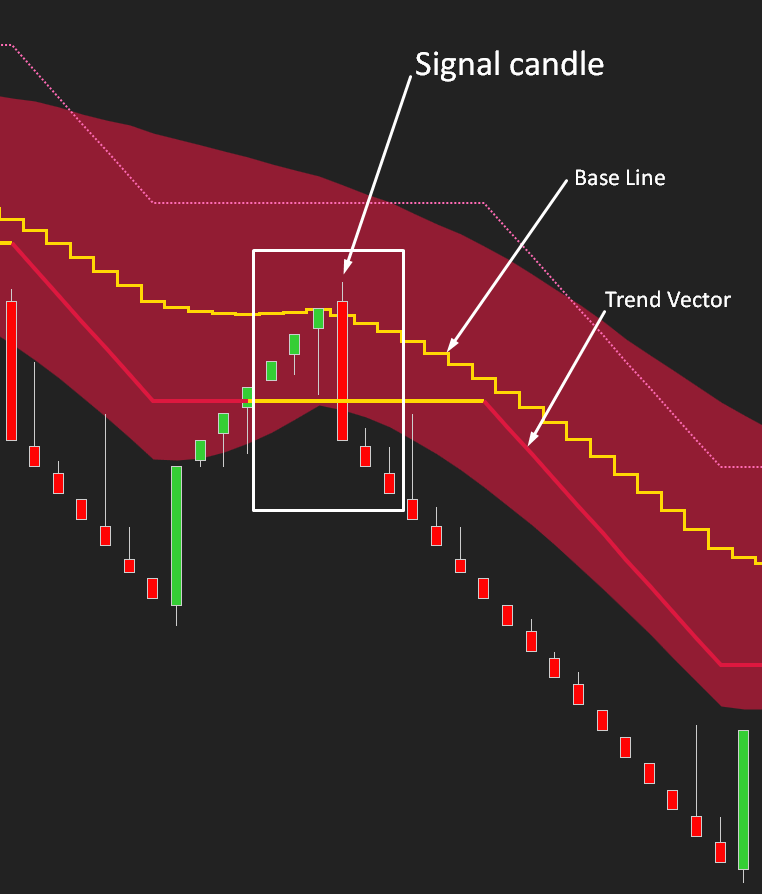 Precision with KingRenko$: Our specialized Renko bar type, KingRenko$, enhances the effectiveness of Solar Wind RK and Sumo Pullback$. It not only identifies additional signals but also allows you to execute orders at precise prices corresponding to the actual market price.
Automated and Speedy Order Execution: With EOB Ordering, capture reversal bars swiftly and execute orders at the opening price of the following candle. This feature is particularly advantageous in volatile markets. Additionally, it seamlessly incorporates NinjaTrader 8's ATM strategy, automatically placing Stop Loss and Take Profit orders with your entry.
Comprehensive Strategy Overview:
Gain a deep understanding of the Sabertooth Tiger Trading system through our comprehensive strategy overview.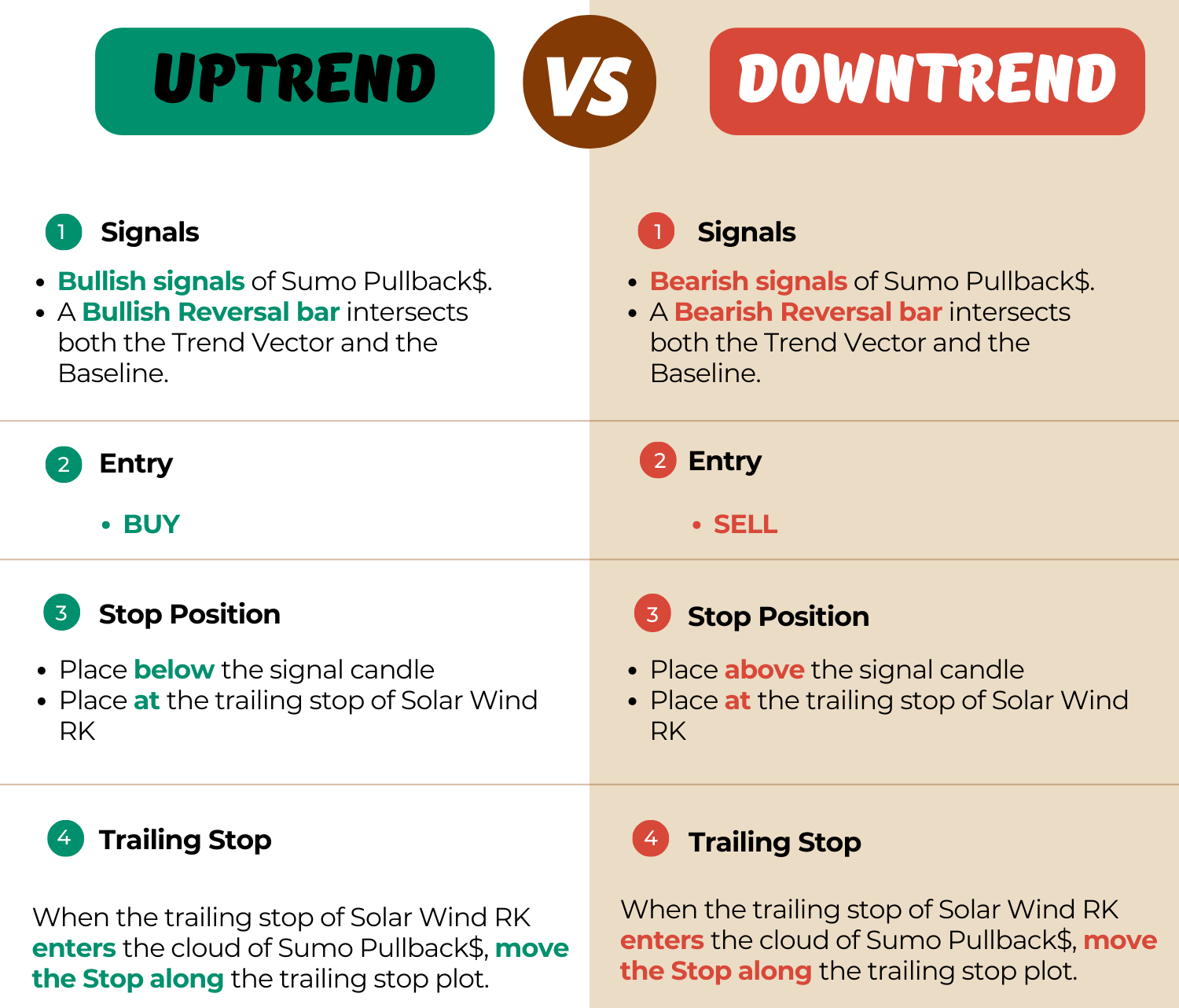 Media
Installation
Please read Installation Guide for details.
Support
FREE support for life! Feel free to ask us anything, anytime.
On NinjaTrader 8, you even have access to our PRIORITY SUPPORT directly from charts.
Please read Customer Service for details.
Software upgrade
All software upgrades for NinjaTrader 7 are absolutely FREE of charge.
All software upgrades for NinjaTrader 8 are absolutely FREE of charge.
A one-time low fee may be required for an upgrade from NinjaTrader 7 to NinjaTrader 8.
Please read Upgrade Policy for details.
Terms
ALL SALES ARE FINAL & NON-REFUNDABLE!
Because software products may be copied and stored easily, we will NOT issue refunds of any kind.
Upon purchasing this software, you agree to be bound by Terms of Service.
Software Changelog
NinjaTrader 8 version:
04 May 2023 – The package was released.