Description
Overview
Are you a Price Action trader seeking to uncover the secrets of identifying trend reversals with precision and reliability? Look no further than the Deliberate Anaconda Trading Package. We've meticulously designed this comprehensive trading solution to address your key concerns and elevate your trading prowess.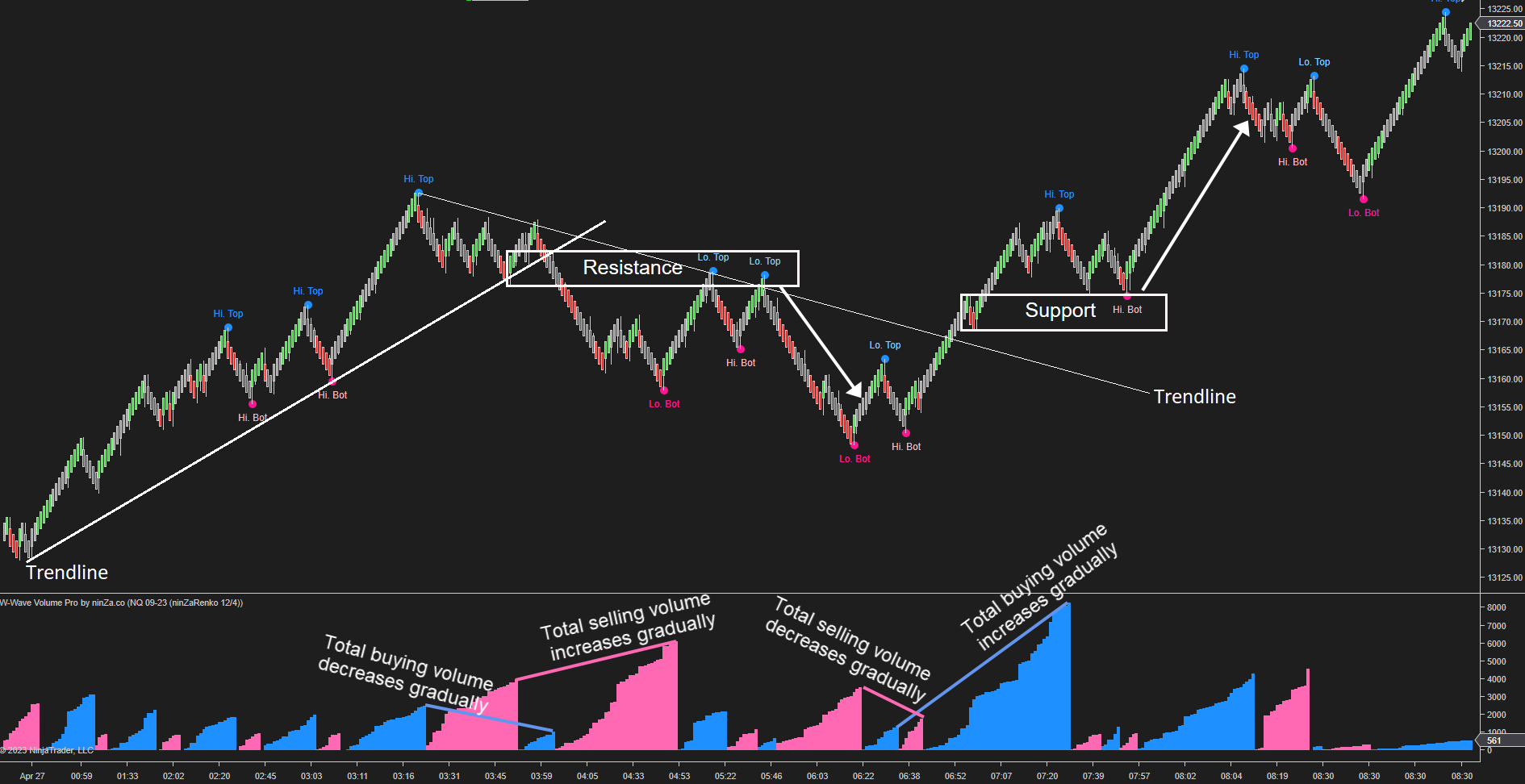 Key Features:
Breakout Identification: To spot a reliable trend reversal, you need a breakout – a moment when the price breaks the existing trend or trendline. Deliberate Anaconda Trading equips you with the tools to identify these crucial breakout points.
Clear Trend Visualization: Utilize the KingRenko$ bar to reduce noise and gain a clearer view of the prevailing trend structure. This feature allows you to identify and draw trendlines with precision, enhancing your trend analysis.
Swing Analysis with Zigzag Swing Pro: Zigzag Swing Pro assists you in analyzing the top-bottom structure within a trend. It provides valuable information for better visualization when a breakout occurs. Additionally, it offers insights into the accumulated Buy/Sell volume during Bullish/Bearish phases, aiding your trend analysis.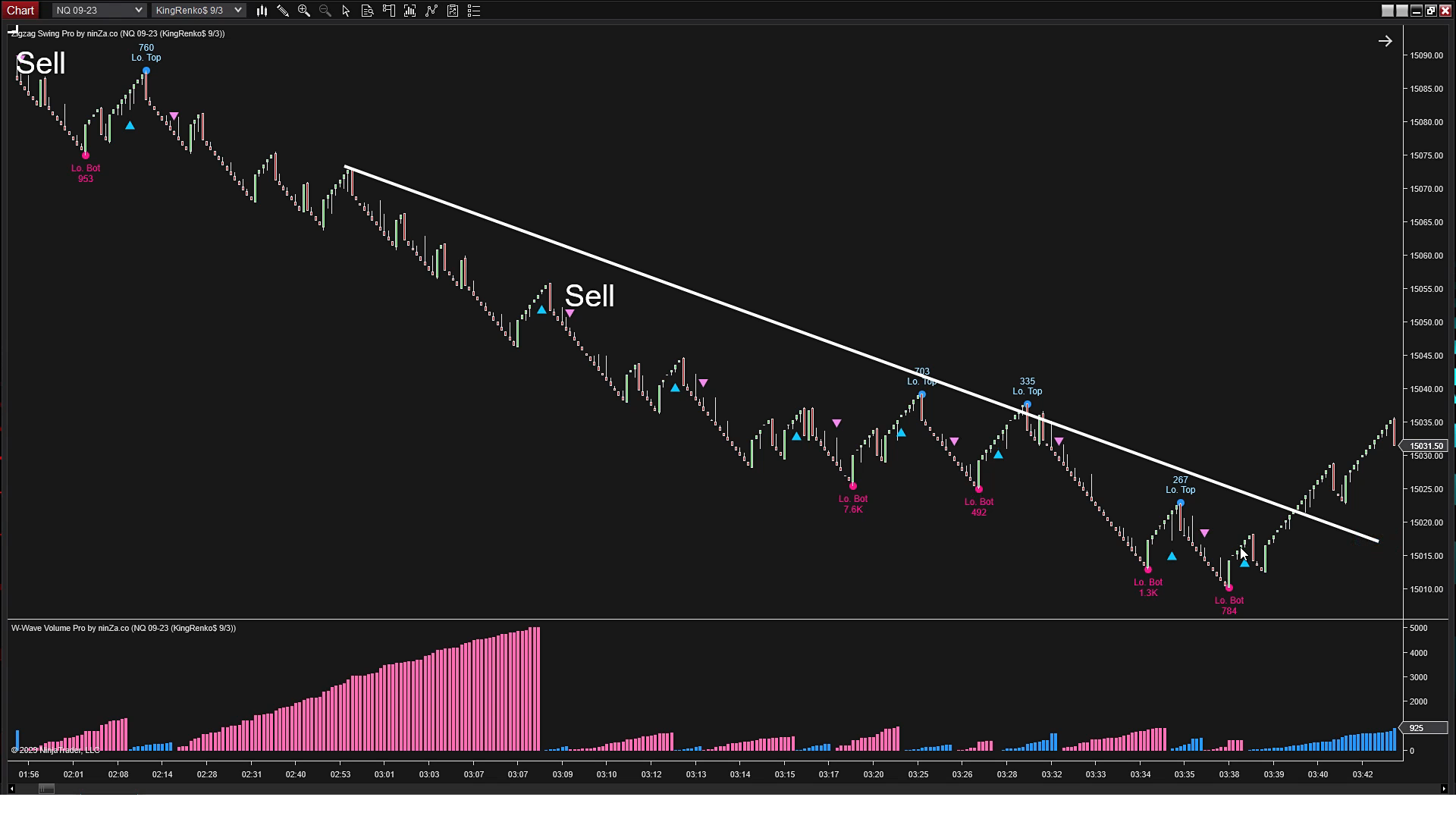 Correlation Strength Between Bulls and Bears: The secret to anticipating market reversals lies in monitoring the correlation strength between Bulls and Bears. As the dominating side influences price movements during a breakout, our system helps you track this correlation, ensuring you're well-prepared for trend reversals.
W-Wave Volume Pro: This tool is your key to identifying which side, Bulls or Bears, is winning the battle. Analyze the Buy/Sell volume accumulation during Bullish/Bearish phases to visually gauge their strength. Specific volume patterns reveal whether Bulls are strengthening or weakening, giving you a reliable signal.
Entry Point Identification: Once a breakout is confirmed, locating the optimal entry point becomes crucial. Deliberate Anaconda Trading guides you in identifying support/resistance zones within price ranges that interrupt the prevailing trend or trendline. Buy signals from W-Wave Volume Pro offer you high-confidence entry points.
In summary, Deliberate Anaconda Trading is your partner in patient, precise, and well-calculated trading decisions. Just like the anaconda, we value patience, meticulous analysis, and avoiding impulsive actions. We firmly grasp opportunities only when they become attainable.
If you're a cautious trader who seeks confirmation and aims for precision in every trade, this package is tailor-made for you. Deliberate Anaconda Trading empowers you to master trend reversals, making your trading journey more rewarding and successful. Start trading with confidence today!
Media
Installation
Please read Installation Guide for details.
Support
FREE support for life! Feel free to ask us anything, anytime.
On NinjaTrader 8, you even have access to our PRIORITY SUPPORT directly from charts.
Please read Customer Service for details.
Software upgrade
All software upgrades for NinjaTrader 7 are absolutely FREE of charge.
All software upgrades for NinjaTrader 8 are absolutely FREE of charge.
A one-time low fee may be required for an upgrade from NinjaTrader 7 to NinjaTrader 8.
Please read Upgrade Policy for details.
Terms
ALL SALES ARE FINAL & NON-REFUNDABLE!
Because software products may be copied and stored easily, we will NOT issue refunds of any kind.
Upon purchasing this software, you agree to be bound by Terms of Service.
Software Changelog
NinjaTrader 8 version:
04 May 2023 – The package was released.