Description
SPECIAL OFFER
Upon purchasing this indicator, you will receive a complimentary Alert Sound Maker ($146 worth) included with your purchase.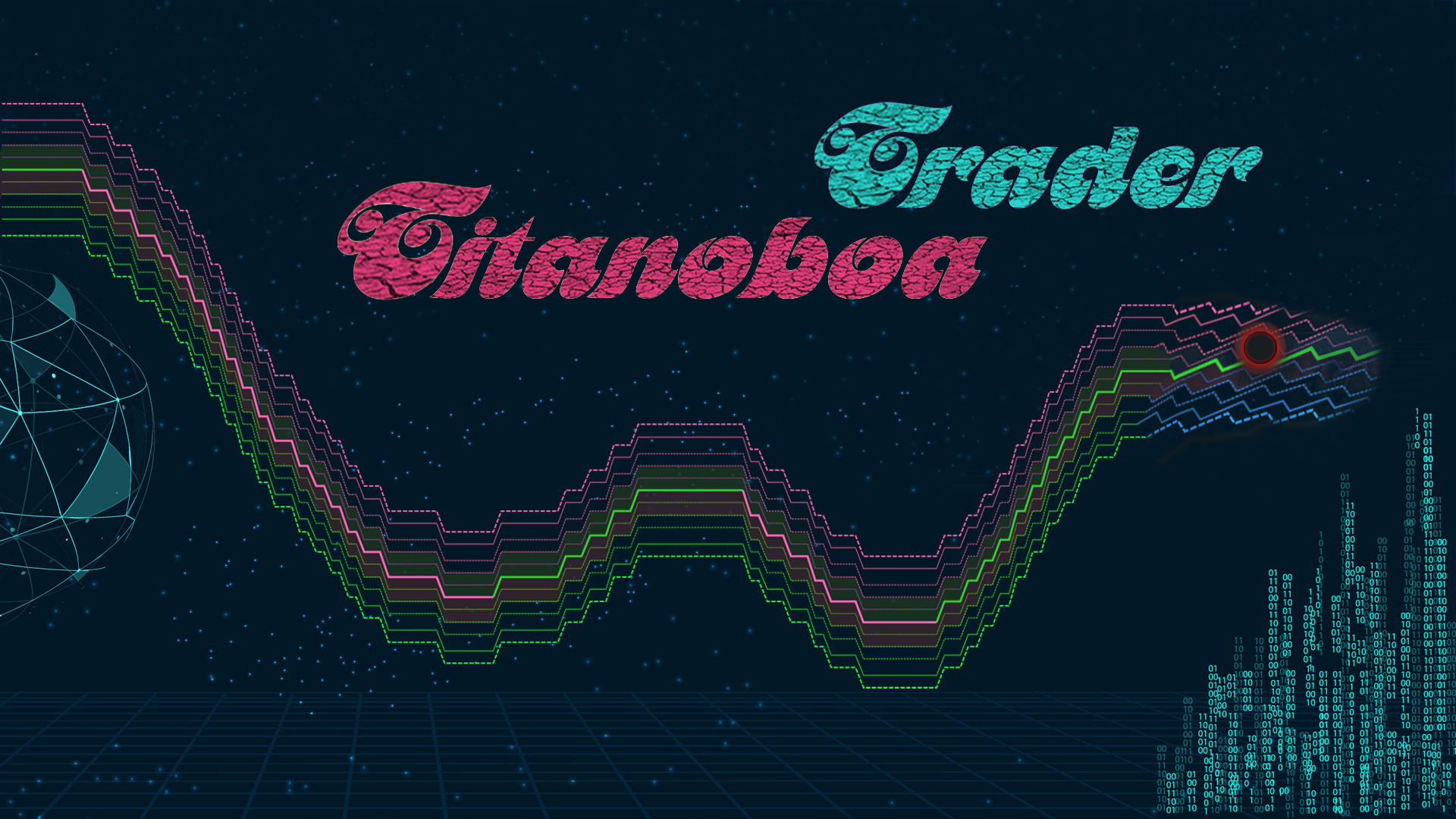 Notice
Overview
Please
contact us
for a
bundle discount
if you purchase Titanoboa Trader with other ninZa.co indicators.
Titanoboa Trader is a versatile tool that empowers traders to select
ANY indicator plot
within the PRICE panel as the Center Line. It then allows users to apply their preferred offsets to create up to 5 Support and Resistance (S/R) pairs around this Center Line. The resulting plot arrangement resembles the appearance of an ancient python, hence the name 🙂
Titanoboa Trader provides breakout and return signals in accordance with the thresholds you define. For instance:
You establish S2/R2 as the breakout threshold. Subsequently, the indicator will issue alerts when the market breaches R2 or falls below S2.
You configure S5/R5 as the return threshold. Subsequently, the indicator will send alerts when the market reverts below R5 (from an upward direction) or rises above S5 (from a downward direction).
Based on our expertise, return signals prove to be more advantageous in a majority of market scenarios. They effectively assist in precisely identifying market highs and lows during periods of lateral movement, as well as peaks during trend phases.
The pictures below illustrate how Titanoboa Trader works with other ninZa.co indicators, like Superior Ichimoku, NonlagMA Pro, T-Stop, Moving Median, HAMA Monster, Be$t Alligator, SuperTrend Pro, Superior Donchian, Magical TMA Bands, Solar Wind…
Key features:
Permit the selection of the Center Line from ANY plot of ANY indicator.
Enable the possibility to apply smoothing to the input (referred to as the Center Line) using any of the options provided in

11 popular moving averages: DEMA, EMA, HMA, LinReg, SMA, TEMA, TMA, VWMA, WMA, WilderMA, ZLEMA

.
Display the Center Line along with S1/R1 to S5/R5 on the plot.
Provide the option to select from six different types of offsets: ninZaATR, StdDev, Tick, Intraday_PrevdayRange, Intraday_TodayRange, and Intraday_StdDevVWAP.
Enable the adjustment of the scale factor for each of the offset types.
Provide the option to personalize the plot multiplier for S1/R1 to S5/R5.
Permit the customization of the breakout and return thresholds.
Apply color to the Center Line to indicate whether it is ascending or descending.
Fill the areas between S/R lines with color.
Place markers when there is a breakout at the threshold.
Initiate alerts when there is a breakout at the threshold.
Display markers when there is a threshold return.
Initiate alerts when a threshold return occurs.
Be prepared for advanced use with NinjaScript, with the only limitation being your imagination.
Provide dedicated NinjaScript signals for access.
Alerts:
Popup alert
Sound alert (configurable rearm)
Email alert (possibly configured as SMS alert)
Message displayed in Alerts Log window
NinjaScript readiness:
Can be used in HelloWin Backtest - our AMAZING backtesting software @ HelloWin.io
Can be used in Market Analyzer
Can be used in Strategy Builder
Can be used in BloodHound
Can be used in 3rd-party indicators, strategies, products
Professional & clean signature for easy calling
Dedicated NinjaScript signals:
Signal_State:

6 = above R5
5 = from R4 to R5
4 = from R3 to R4
3 = from R2 to R3
2 = from R1 to R2
1 = from Center Line to R1
-1 = from Center Line to S1
-2 = from S1 to S2
-3 = from S2 to S3
-4 = from S3 to S4
-5 = from S4 to S5
-6 = below S5

Signal_Breakout:

1 = break up
0 = no signal
-1 = break down

Signal_Return:

1 = return from down
0 = no signal
-1 = return from up
Compatibility:
Instruments: futures, stocks, indices
Interval types: timebased or non-timebased, standard or custom
Chart styles: whatever
Usability:
Ready to use out of the box
Fully configurable & customizable with ease
Media
Installation
Please read Installation Guide for details.
Support
FREE support for life! Feel free to ask us anything, anytime.
On NinjaTrader 8, you even have access to our PRIORITY SUPPORT directly from charts.
Please read Customer Service for details.
Software upgrade
All software upgrades for NinjaTrader 7 are absolutely FREE of charge.
All software upgrades for NinjaTrader 8 are absolutely FREE of charge.
A one-time low fee may be required for an upgrade from NinjaTrader 7 to NinjaTrader 8.
Please read Upgrade Policy for details.
Terms
ALL SALES ARE FINAL & NON-REFUNDABLE!
Because software products may be copied and stored easily, we will NOT issue refunds of any kind.
Upon purchasing this software, you agree to be bound by Terms of Service.
Software Changelog
NinjaTrader 8 version:
12 Apr 2021 – The indicator was released (build new).